Get the most out of your business
We are here for you and help you build a profitable side business with high quality products at affordable prices.
No minimum order, no risk!
It was never this easy to sell cosmetics.
We have created our partner program to support beauty salons of all sizes.
Take part in our partner program today and get access to all our offers and B2B price list.
Your advantages:
order as much as you need, no order minimum required
over 100% profit margin
no deposit necessary
from € 180 postage free
discounts from € 60
monthly offers
exchanges are possible
visit us in person at German trade fairs
free, individual consultations on the phone or via Zoom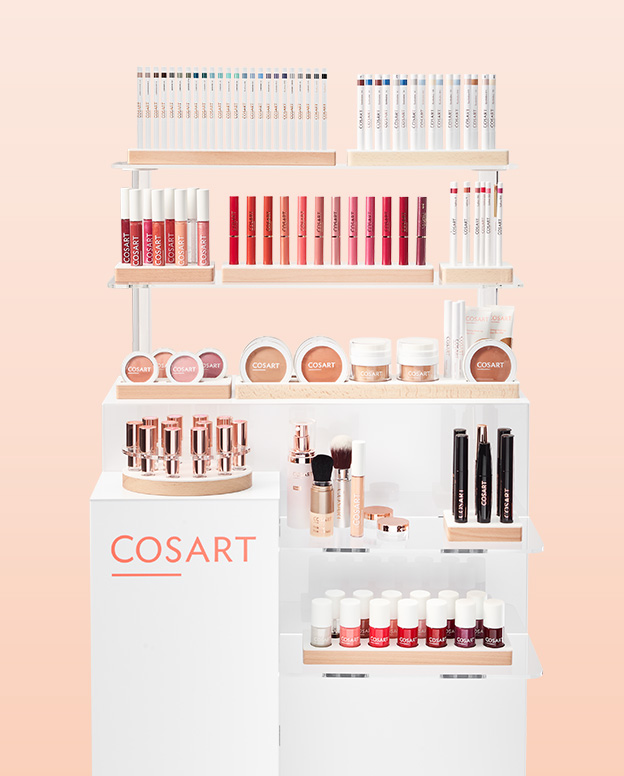 Our top display, the beauty island, offers space for over 120 products
Register now to take advantage of all the benefits
100% made in Europe, 80% made in Germany
We strive for the highest
quality in every product!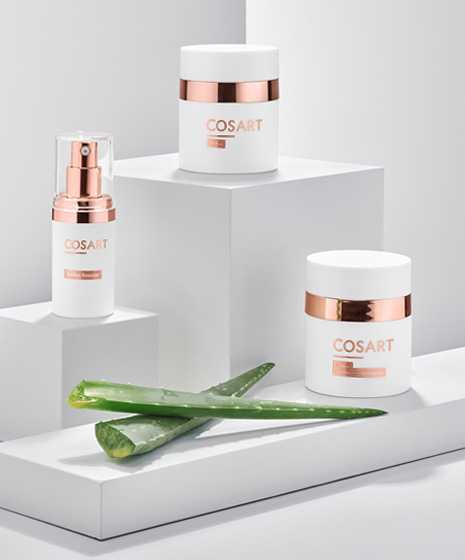 Cosart products are generally very well tolerated by allergy sufferers. In addition, many products are vegan and paraben-free. All products are produced in Europe, most of them in Germany and are therefore subject to very strict health guidelines. No Cosart products are tested on animals and we support various charities every year.
If a set does not suit your needs, just give us a call! Together we can find a solution tailored to your needs.
Read what other beauticians or hairdressers think of Cosart, how the products have enriched their businesses and what their greatest challenges have been.




We thrive, when you thrive!
Services our customers appreciate
Take part in our partner program and benefit from 30 years of experience!
To become a Cosart partner, please fill out our contact form or send us your request by email.
We will do our best to get back to you within 24 hours.